Services and Rates
Reflexology
Reflexology consists of stimulating "reflex" points on the soles of the feet that correspond with the organs and organ systems of the body. It is thought that if there are troubles within the body it will reflect in the feet resulting in thickened tissue and a grainy texture.  Although reflexology is not intended to diagnose, it can help bring awareness to the client's well-being.
Foot treatments are designed to target over-worked feet, redustress, tension, and improve gait.  Great for non-acute tendinitis,  plantar fasciitis, strains and sprains.
Relaxation Massage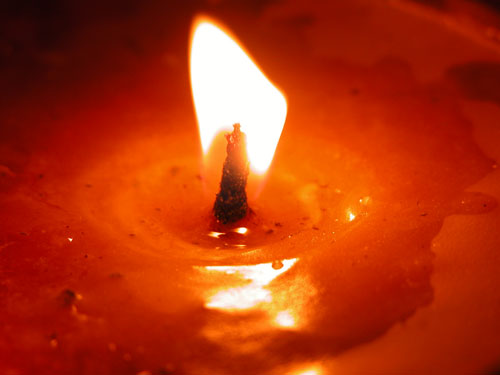 Relaxation
or
Swedish Massage
is a very relaxing and therapeutic style of massage. It combines oils or lotion with an array of strokes such as rolling, kneading, and percussion to help the body improve its circulation. The benefits of this type of massage are wide-ranging and include relief from aches and pains, decreased stress levels in the body, improved circulation, and greater flexibility.
Hot Stone Therapy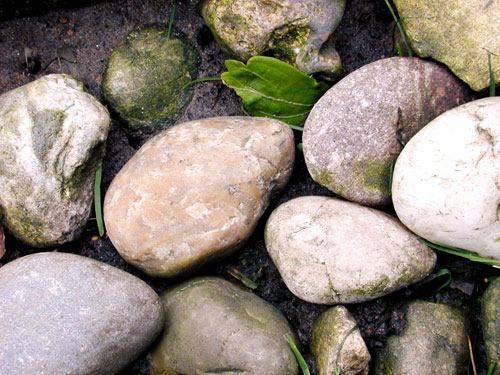 Hot Stone Therapy
is a style of massage where heated stones are placed at specific sites on your body to deepen relaxation and promote circulation in your muscles. Muscles that are heated with these stones release tension and stress much more deeply and quickly than with a traditional massage. The overall experience is very relaxing, nurturing, and rejuvenating.
Pregnancy Massage
Pregnancy Massage
is a style of bodywork designed specifically for pregnant women. Pregnancy is a time when a woman's body endures tremendous stress due to dramatic physical and emotional changes. Using various techniques specially developed for the expecting mother, Pregnancy Massage helps release the pain and discomfort experienced throughout pregnancy. The benefits are profound, including emotional support, the relief of joint pain due to extra weight and postural imbalance, and improved breathing and relaxation.  Pregnancy massage is for women beyond their 1st trimester and those that are not high-risk!
Deep Tissue Massage
Deep Tissue Massage is a form of bodywork that aims to relieve tension in the deeper layers of tissue in the body. Deep Tissue Massage is a highly effective method for releasing chronic stress areas due to misalignment, repetitive motions, and past lingering injuries. Due to the nature of the deep tissue work, open communication during the session is crucial to make sure you don't get too uncomfortable. Keep in mind that soreness is pretty common after the treatment, and that plenty of water should be ingested to aid with the flushing and removal of wastes that will have been released from the tissues during the session.
Chair Massage
Chair massage is a popular way of relieving stress and releasing tension right in your home or workplace or office. You receive your massage in a specialized ergonomic chair which I bring to your location or you can try in my office. In addition to the usual health benefits of massage, another benefit of chair massage is that it is done over the clothing! With seated massage, you can avoid the discomfort and awkwardness that you may feel in disrobing for a traditional massage. Also, chair massage sessions are usually shorter than traditional massage, making it convenient enough to fit into your busy schedule.
Medical Massage
Medical massage is available by appointment for those that have been injured in an auto accident.  You will need to obtain a prescription from your provider along with a diagnosis, and frequency of treatment.  You will also need to have a claim number and adjuster's contact information from your auto insurance.  I will gladly bill your insurance as long as you have opened your PIP (personal injury protection) application with your insurance.
Medical massage will consist a variety of manual therapy techniques designed to decrease inflammation and pain, increase muscle tone, flexibility and improve muscular balance. Hot/cold therapy and topical pain products may be incorporated. Detailed notes and postural assessments to track your recovery and progress with treatment. 
Detox Facial
This luxurious treatment blends manual lymphatic massage of the face and neck, and ayurvedic massage style techniques to stimulate circulation, release stagnant tissue fluids, facial puffiness, sinus pressure and congestion, facial tension and release stress. This treatment enhances natural beauty with the use of anti-aging Grapeseed Oil. A detoxifying masque concludes this detox facial treatment.
Choose from the following masks:
Dead Sea Mud (stimulates circulation, reduces inflammation)
 Seaweed/Sea Algae (stimulates circulation & naturally exfoliates)
Natural Honey (stimulates circulation, naturally moisturizes)
Great for allergy sufferers, sinusitis (no active infections), dull complexion, facial pain, headaches, TMJ discomfort and so much more. This treatment also enhances natural beauty by stimulating circulation which brings fresh blood , o2, and nutrients to the tissues giving you a more youthful, radiant glow.
***Not for those with nasal polyps, structural blockages, difficulty swallowing or certain cancers.
Detox Body Wrap
The following wrap includes an application of the therapeutic "mud" and a aromatherapeutic scalp massage while wrapped in mylar film and a thermal blanket to promote detoxification through sweating.
Seaweed & Sea Algae
Seaweed and sea algae stimulates circulation to the skin, while the enymes found in the sea algae naturally "digests" dead skin cells, leaving your skin toned and very smooth. Hydrates and re-mineralizes the skin.
 Dead Sea Mud
High in magnesium, the dead sea mud can help reduce pain and inflammation, psoriasis and sooth the skin.
AromaWrap
The AromaWrap is a new service utilizing therapeutic grade essential oil blends designed for immunity boosting, germ-fighting, stress reduction and more. A mixture of the essential oils and skin nourishing grapeseed oil or coconut oil will be brushed on the body, you will then be wrapped in mylar and a thermal space blanket to assist in detoxification. You will also receive a gentle scalp massage. Excess oils/perspiration will be removed with hot towels. You will be revitalized and renewed and your skin will be amazingly soft and smooth.

Choose from a variety of essential oils, custom blended on site.
$25 as a 30 min add-on to any massage service
Posture/Pain & Emotional Pain
The posture and pain consultation is to provide clients with better understanding of their body and the effects of pain and emotions on the body.  This assessment will begin with a visual assessment of the body's posture and structure and will follow with palpation of the affected areas. We will go through a variety of questions and answers.  The results of this session varies between clients and may shock and amaze you!  *Disclaimer, the findings in your session are for informational purposes only, not to be interpreted as a diagnosis of any illness or disease but a better, and more mindful approach and understanding to your own health and well-being.
Holistic Health
Sacred Winds
Based on Native American purification this mind/body/spirit session begins with a full body "smudge" with sacred sage and sweetgrass, followed by a botanical cane sugar and agave body exfoliation, ending with a purifying hot stone massage with sacred sage and sweetgrass oil. VEGAN
Ancient AyurVedic India
This body treatment begins with detoxifying salt scrub infused with mustard oil and citrus oils to stimulate the body, followed by a mustard oil thermal wrap, ending with an application with warm detox essential oils of sandalwood, rose and more.  Aromatherapy can be suited to taste. VEGAN
 ***mustard oil is pungent but has been used to reduce muscle tension and to cool off the body (inflammation).
 Mayan "Food of the Gods" Treatment
A magical Mayan - inspired holistic body treatment.  This treatment begins with a body exfoliation with cane sugar and agave nectar, followed by a clay, cacao bean and coconut milk body wrap, ending with an application of warm coconut oil.   Cacao is known for it's body healing, beautifying and mood enhancing properties.
Holistic Spiritual Health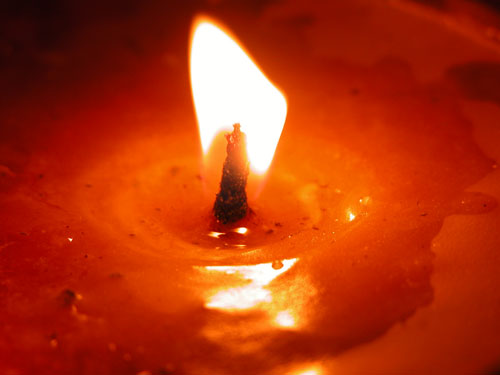 Spiritual Health Consultations are available and open to all faiths.
 Consultations and coaching.
By donation.
Sessions are based on needs.
May include:
Energy Work
Hands on Holistic Healing
Blessings
Smudging/Anointing
Meditation
Breath Work
Alter Candle Services with prayer and petition based on your needs:
Protection, Health and Healing, Love/Friendship, Abundance/Prosperity, Protection from Evil/Enemies (no harm)
Custom Made Blessing Bags
Blessing bags are custom made for your needs to draw in protection, health, abundance and love.   Unique to each individual. To be carried on your person, in a purse, placed in your car or home to be a reminder of good things to come. 
May contain a variety of oils, stones, herbs, coins, affirmations etc
Anointing Oils 
Biblical Holy Oil (Olive Oil, Myrrh, Cinnamon and Calamus, all natural) $5
Custom Blend Oils, all natural with essential oils $5-7
Custom Bath Soaks
Activated Charcoal & Dead Sea Salts $6
Love Bath Soak with Dead Sea Salts, Rose Petals and Rose Oil $6
Custom Soaks
 Does NOT take place of medical or mental health care!