$55 per 45 minutes
Reflexology consists of stimulatiing "reflex" points on the soles of the feet that correspond with the organs and organ systems of the body. It is thought that if there are troubles within the body it will reflect in the feet resulting in thickened tissue and grainy texture. Although reflexology is not intended to diagnose, it can help bring awareness to the client's well-being.
Foot treatments are designed to target over-worked feet, redustress, tension, and improve gait. Great for non-acute tendinitis, plantar fasciitis, strains and sprains.
Foot Reflexology Massage (with hot towel wrap)

$55 per hour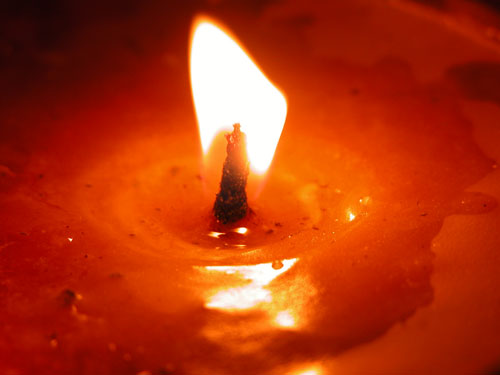 Relaxation or Swedish Massage is a very relaxing and therapeutic style of massage. It combines oils or lotion with an array of strokes such as rolling, kneading, and percussion to help the body improve its circulation. The benefits of this type of massage are wide-ranging and include relief from aches and pains, decreased stress levels in the body, improved circulation, and greater flexibility.

$65 / $90 per hour / 90mins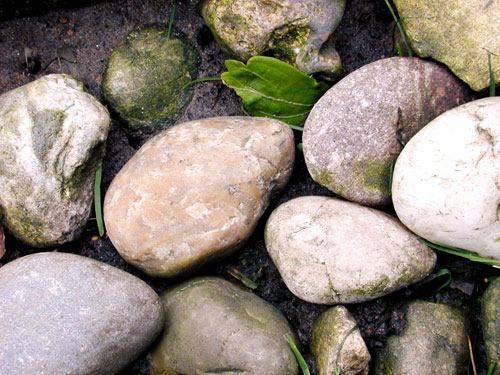 Hot Stone Therapy is a style of massage where heated stones are placed at specific sites on your body to deepen relaxation and promote circulation in your muscles. Muscles that are heated with these stones release tension and stress much more deeply and quickly than with a traditional massage. The overall experience is very relaxing, nurturing, and rejuvenating.
*40 with wellness pass /hour
*60 with pass for 90min

$25 per area of body
Aromatherapy Salt/Sugar Scrub
All natural sugar scrub infused with Ameo clinical-grade essential oils and skin nourishing grapeseed or coconut oil infused vitamins to slough off dull skin, increase circulation and hydration. An application of body butter/oil concludes this treatment.
Choose your aroma, create a blend! (100% natural, essential oils)
Back only $25.00 *15 with wellness pass
Back, Arms, and Legs $45.00 *30 with wellness pass

$55 per 45min
A hands-on approach to holistic health and beauty with the use of raw honey. Why honey? Stimulates circulation to the facial tissues which carries fresh blood and o2 that is necessary for healing, reducing facial muscular tension and releasing excess tissue fluids. Honey has natural anti-bacterial properties and is also a natural humectant. Includes lymph massage of face and neck, steamy facial towels and a warm honey facial massage/masque. Essential oils/aromatherapy included but optional.
The benefits may include but not limited to: increased relaxation, glowing, soft skin, reduced facial and eye puffiness, sinus decongestion, and lots of smiles!
*$40 with wellness pass

$50 per 45 minutes
A detox (lymphatic) massage of the head, face and neck designed to release stagnant tissue fluids and sinus congestion. This hands-on approach can improve breathing, decongest the sinues, relieve pressure in the ears, reduce facial and under-eye puffiness, improve circulation, reduce facial pain due to stress and TMJ and much more! Includes steamy towels, warm and cool stones and aromatherapy (optional).
* not recommended for those with nasal polyps and chronic sinus conditions (unless otherwise stated in writing by a physician), and issues with swallowing or cancers of the nose, throat, mouth etc. In some cases clients may feel an increase of sinus congestion and draingage can take up to 24+ hours. Most experience immediate relief.

$40 per 45 minutes
The AromaWrap is a new service utilizing Ameo clinical - grade essential oil blends designed for immunity boosting, germ-fighting, stress reduction and more. A mixture of the Ameo essential oils and skin nourishing grapeseed oil or coconut oil will be brushed on the body, you will then be wrapped in mylar and a thermal space blanket to assist in detoxification. You will also receive a gentle scalp massage. Excess oils/perspiration will be removed with hot towels. You will be revitalized and renewed and your skin will be amazingly soft and smooth.

Choose from: Muscle Mend Oil Blend, great for athletes and muscle tension
Soothing Aire Oil Blend, great for sinus congestion
ProShield Oil Blend, protection from harmful illness
Pure Tranquility Oil Blend, stress reduction
$25 as a 20 min add-on to any massage service

I welcome you to vist my site for truly wonderful clinical-grade essential oils. You will find a variety of single oils as well as oil blends. Some can even be used internally!
I have tried many brands of essential oils and by far this in my opinion trumps all.
I invite you to try essential oils/aromatherapy to enhance your wellbeing!
www.mariawarsoldier.myameo.com

$varies per per treatment
Pure Argan Oil Scalp Massage with optional aromatherapy $20/15 min, $35/30min
Add Anti-oxidant/Anti-aging Massage Oils $6
*(blend of Grapeseed, Argan and Rosehip Seed Oil)
Add Pure Argan Oil (Known as "Liquid Gold" in Morocco) to any massage $4
Add any Ameo Clinical Essential Oil Blend to any massage for $3
Add 20 minute mylar wrap (to assist in body detox) after any treatment $25